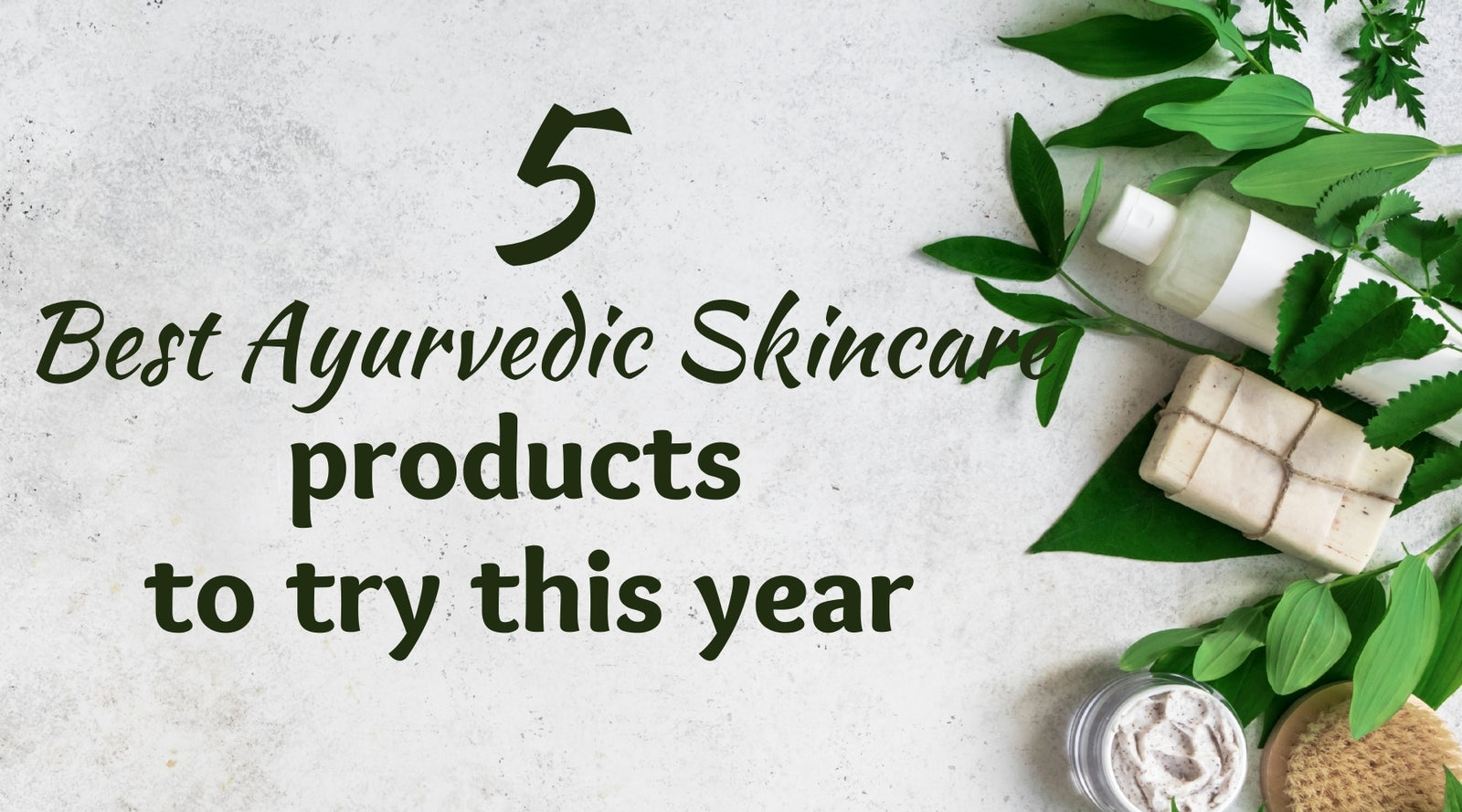 An integral part of Ayurveda, the ancient Indian healing science, is holistic wellbeing. There are Ayurvedic remedies for every aspect of your life, including gut-healing concoctions and skin-rejuvenating rituals, and all without any side effects or complications.
All beauty comes from nature and no wonder, Ayurveda is the best option to ensure beautiful skin.
Here are some of the best Ayurvedic products you must try this year -
Naturz Orange Peel Skin Glow Face Mask
This product is brimming with the natural goodness of detoxifying Orange peel Powder, skin purifying Fuller's Earth Clay (Multani Mitti), and healing effects of White Turmeric
It not only protects the natural moisture and glow of the skin, but also fights against infections, skin allergies, and other skin problems like acne, scars, and wrinkles. One of the best skincare products online.

Naturz Ayurvedic Skin brightening Face Mask
This product is blessed with the Ayurvedic benefits of Fuller's Earth Clay (Multani Mitti), Wild Turmeric, activated coconut charcoal, Rose Petals.
Multani mitti and activated coconut charcoal remove dirt, sweat, sebum, and chemicals that get accumulated on the skin. Turmeric helps to fight skin infections and purifies the blood. Rose petals bring intense moisturization to the skin. No wonder, one of the best Ayurvedic skincare products in Australia, made with organic natural ingredients.

Naturz Ayurvedic Hair Removal Face Mask
What if you have a safe herbal product that removes the hair naturally? This product can do that for you. Its ingredients work together to produce an excellent hair removal effect. Tanaka helps to loosen the roots of unwanted hair and remove it. Healing antiseptic effects of Wild Turmeric and White Turmeric helps to prevent infection or hair regrowth. At the same time, the skin brightening effects of Carica papaya prevent scarring and maintain an even skin tone.
This product is one of the most effective herbal skincare product in Australia.

Naturz Ayurvedic Anti Aging Face Mask
This is one of the best skincare products that help to reduce aging. The deep cleansing action of Oat Meal and Orange Peel purifies the skin. Powered by the intense anti-aging properties of Ashwagandha and blood purifying Licorice, this product helps to arrest aging. It also contains the moisturizing benefits of Rose Petals and the healing effects of Turmeric.

Naturz Ayurvedic Anti Blemish Face Mask
This product is an amazing combination of skin purifying Fuller's Earth Clay (Multani Mitti) and Oat Meal, blessed with the powerful antimicrobial action of Neem Leaves. Coupled with the intense blood purifying action of Licorice and skin brightening action of Carica papaya, lemon Extract, and Rose Petals, this amazing Ayurvedic face mask is simply one of the best skin care products online.