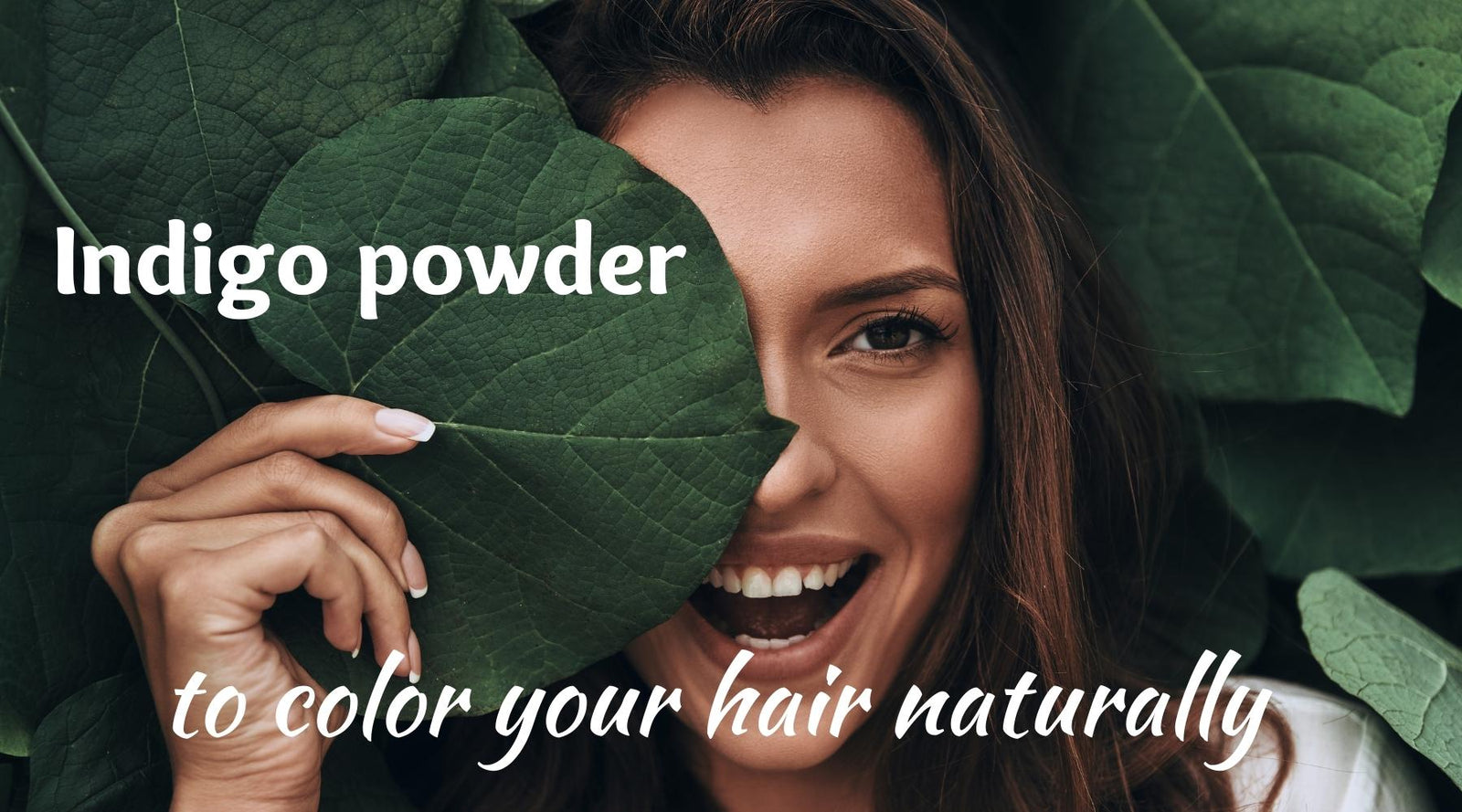 Indigo is one of the oldest dyes that has been used. In the earlier days, it was extensively used in Ayurvedic medicine for all kinds of skin disorders and hair care. Known as 'blue gold', Indigo is derived from the crushed leaves of the plant genre Indigofera.
As people discovered that Indigo could color hair naturally black, Indigo dye became a popular hair color. Below are a few of its hair benefits.
A Natural Hair Dye
A variety of shades of hair color can be obtained from indigo powder which can be used to cover gray hair. Although the powder has a natural blue tint, you can mix it with henna to create the desired shade. Indigo-henna mixtures can produce shades such as black, brown, mahogany, and more, depending on the proportions.
A mix of indigo powder and pure henna powder will give your hair a rich brown color naturally. It gives a shiny black color when applied to henna-treated hair.
With no harmful chemicals such as PPD, ammonia, sulfate, etc., you can color your hair naturally. The dye indigo is a 100% natural hair dye that won't harm your hair. It adds a beautiful shine to your hair. Indigo is one of the most trusted natural hair dyes because it is free from all kinds of chemicals.
Prevents early hair whitening
As Indigo leaves contain many pigments with coloring properties, they are excellent herbal remedies for early hair whitening. The leaves can prevent the early fading of hair when used regularly.
Eliminates dandruff and scalp infections
Almost every person faces the problem of dandruff at some point in their life. When you use Indigo for hair, you are safe from ammonia, PPD, and other harmful chemicals that damage the hair and cause dandruff.
Promotes hair growth and prevents baldness
Several natural ingredients in indigo nourish the scalp and keep the hair healthy. Hair can grow faster and baldness can be treated by applying indigo regularly.
Rich nourishment for the hair
Indigo powder strengthens each strand of hair by conditioning and nourishing its roots. Combined with coconut oil, indigo powder prevents scalp infection and makes hair more strong and healthy by enriching the scalp with nutrients.
Cools and soothes the scalp
The color of indigo enhances the color of your hair but also soothes your scalp. It also reduces your stress levels by providing you with a cooling sensation as well as calming the mind.
Boosts the shine, thickness, and manageability of your hair
Besides making your hair tangle-free that is easy to manage, indigo for hair also adds a natural shine to your hair leaving it thicker and stronger. Considering all the benefits of Indigo, you must try the best indigo powder. To buy Indigo powder in Australia, contact us.